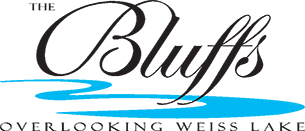 Thank you taking a look at The Bluffs photo gallery..
This is a collection of photos taken by our homesite owners, visitors and homeowners of The Bluffs throughout the seasons.
If you capture an image that you would like to share, please send it to us at john [at] thebluffsofweiss.com so it can be added to the photo gallery.
Click on a thumbnail to see a medium sized version, and click on the medium sized photo to see the large version.
Click on this link if you want to return to The Bluffs website.
Enjoy!