Activities/Amenities at The Bluffs
Those who have purchased home sites at The Bluffs most often site a "return to nature" theme about their futures. They suggest that they expect to begin to spend more time outdoors, and that they were looking for a first or second-home setting that would accommodate that expectation.
We have listened to those owners as The Bluffs has been developed, and have taken a more natural (rather than "manufactured") approach to amenities. For instance, in order to keep Homeowners' Association dues to a minimum, we develop amenities as the users in our community grow---rather than developing those amenities merely to sell lots. For the same reasons, we are initially focusing on developing amenities which do not require daily management ($$$$).
Our natural surroundings---a 30,000 acre, 52 mile-long lake supporting all fresh water sports; 3 major river tributaries; the Piedmont Mountain Range; Little River Canyon (deepest canyon east of the Mississippi) offering both scenery and excitement; the Cherokee Indian heritage; an interesting Civil War history with many landmarks and relics; etc. all contribute to a rich array of activities just outside our gates. In addition, the proximity of dozens of golf courses in our region; a world-class sporting lodge (see www.ChattokeeLodge.com) located three miles from The Bluffs; and the amenities of several nearby state parks can all serve to help fill up our owner's activity cards.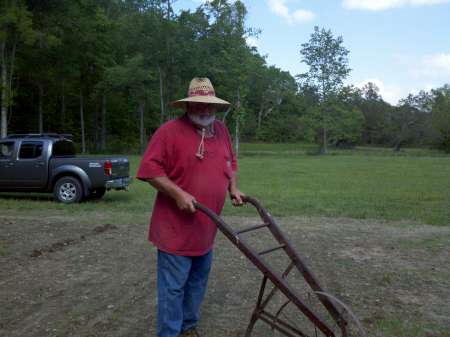 There are plenty of activities suited to a variety of interests and physical abilities at The Bluffs. For instance, there are:
· Almost a dozen miles of developed walking/biking/horseback riding, 4-wheeler trails to explore;
· Community gardens and an orchard providing home grown vegetables, fruits and berries, as well as an opportunity for The Bluffs neighborhood gatherings;
· Private (gated) access to Weiss Lake, with picnic grounds, docks, etc.
· Specially stocked and professionally-maintained fishing lakes which are well-suited to fly fishing and are available only to residents and home site owners;
· Bird watching and nature photography at its best (bald eagles nest within yards of The Bluffs properties);
· Spring-fed streams, both natural and planted feed plots, and many acres of green space supporting an abundance of wildlife including deer, turkeys, quail, fox, raccoons, and the occasional black bear; and,
· Most importantly----socializing and relaxing while enjoying the best water and mountain views in the southeast.
And, for those times when you want to just sit back and explore the internet or watch a piped-in movie---The Bluffs is served by fiber optic cable throughout, as a complement to all of our other underground utilities.

Community Gardens and Orchard
We mentioned the Community Gardens and Orchard above, but perhaps a little more explanation and emphasis should be given. We want all of the residents of The Bluffs to enjoy the healthful benefits of our gardens and orchard, even if they are unable to participate in the more strenuous of the garden activities. Our residents and we are committed to planting and maintaining enough for all of our residents, and apparently an also very-hungry deer population.
At The Bluffs we are committed to a more relaxed lifestyle and a return to a sustainable way of life (i.e. Sustainable Living is our theme). Gathering with your neighbors and getting gardening exercise can be as important as the fruits of our labors.